I use this space to keep in touch with everyone. Come back often!
J'utilise ce site pour tenir mon monde au courant. Revenez souvent!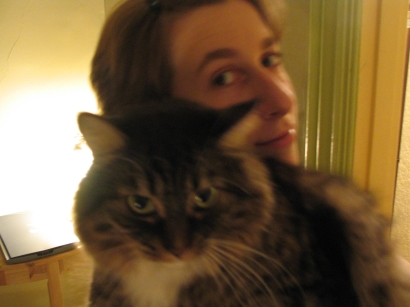 Click here for loads of pictures / Cliquez ici pour voir beaucoup de photos!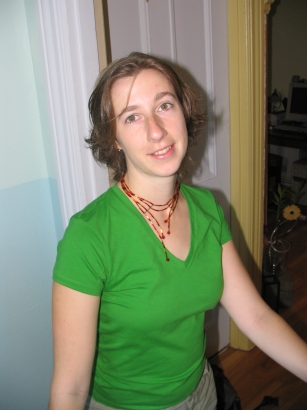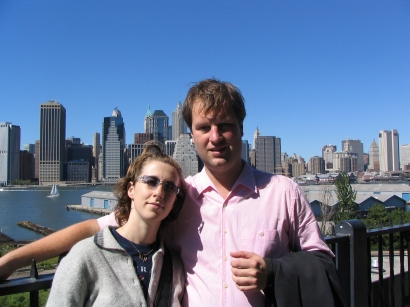 What's happening... Quesse qui se passe!
31/07/2005
My first real entry! So I'm in Japan. Wow. After 9 months, I've still just arrived, and sadly I feel like I'm leaving already... but only to get to my next adventure! Very exciting! ;) So, in the meantime, I'm not done yet with Japan, far from it. Loads to discover, loads to taste, and loads more of those funky noisy bugs making you think you're turning slowly but surely into a hearing impaired. Somehow, I kind like it and will miss it. Nowadays, it's matsuri season! Not that it's never in season for that, but 3 in a row is kinda good for Miyazaki! So this weekend is the Erekocha festival. Tachibana's busiest part is close to traffic and many groups dance in yukatas, using these funny maraccas/castagnettes kinda instrument... gotta get a pair, really neat once you get what you can do with it. Many shows at night, huge drumming groups, beautiful with the short appearance of 2 bamboo flutes into this physically and resonating cadence. My neighbors would definitely hate me if I'd get one of those tambours... hmmm. I'll stick to bamboo flute... still noisy enough! God I love matsuri food. Ate lots. Masiam! Yakitori of... yes! not fatty beef! (since it's considered poor quality) men I miss lean meat! And a hot-dog, japanese style, and my first kakigori! Shaved ice (2 qualities) and syrup on top. Hawaiian blue for me grapes for Kiyomi and green apple for Suzuka-chan... I took the blue one just for the color, as you can guess. I had the pleasure of meeting Kiyomi and her niece Suzuka-chan earlier in my quest for food and we spent the rest of the time at the festival together, very pleasant!
2005/06/13
Okko made me this cool website!
(c) 2005 Guylaine Beliveau